The Real Secret?
Simple. The Way You Get To Manifest Your Dream Life Is To Stop Trying So Hard To Attract It…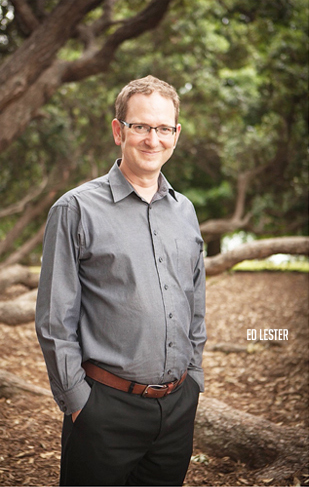 Because the truth is that abundance is all about flow…
Being abundant is like standing in a river of positive, unlimited energy.
EVERYTHING flows from you…to you…and within you…
I've learned everything I know through my students and my experiences over the last few decades during which time I've obsessed over the nature of true abundance.
---
Welcome! My name is Ed Lester. I can see the mountains, valleys and forests from my home here in beautiful New Zealand.
For the last 30 years, living from a place of abundance has been a passion of mine. Thousands of students look to me for ideas, insight, guidance and direction into the universal laws of abundance.
My sincere hope is that my ideas and tools will get you just as passionate and excited AND that you'll be so excited you'll want to become a Law of Attraction Abundance Coach too!
Especially when you start experiencing breakthrough results first hand…
How I got started sharing and coaching people on the laws of abundance is a rather fascinating story…
Back in 1985, life was really tough. I was 15 and about to leave school any day. I hated it. I was the ADD kid way before it was invented. I was also painfully shy, unsure of myself, stuck and frustrated.
Then something magical happened.
I accidentally met this guy in my home town of Swindon (a small place in England.)
It was a mystical, spiritual encounter. It changed my life much in the way that the Wizard of Oz changes from black and white into color.
I learned in one hour, more about the world, the universe and how things really work than I ever had in my years of school education.
It was the first time I met someone who I would now describe as an "Abundance Coach".
He definitely understood the true secret.
What he shared set me off on a 30+ year journey of learning, teaching and adventure.
It has impacted on every experience in my life since.  
And now I want to create the same kind of life transformation for you too…
I'm going to share how you can also become an Abundance Coach…
You'll be able to attract anything you desire AND you'll be a true catalyst for money, love, happiness and deep fulfillment…
If you've never watched, read or listened to any of my programs previously, this is a great place to start.
I strongly recommend you start here with my 57 Law of Attraction Tips For People Who Are Serious About Abundance. I encourage you to devour the tips and put them into action in your life immediately.
Take a lesson from each and every one of the 57 sections and find ways to bring the benefits and breakthroughs into your life.
You're going to love the things I share on this site if you're…
Ambitious, abundance minded, compassionate, ready for an adventure
A creative soul who wants to make the law of attraction work through a fun, adventurous, meaningful way of life
You're running some kind of a business helping others or you simply want to find a purposeful path in life and change the world around you
You want to bring positive healing energy, vitality and health into your world every day
You simply want to squeeze more magic and abundance out of every opportunity
You're ready to stop doubting yourself and feeling low on confidence
You want attract more money, love and happiness into your life so you can feel truly complete
… If the above resonates with you, then you ARE in the right place. You and I are going to have a lot of fun together.
The laws of abundance will change your life, especially if you take my direction.
Your life is about to become more amazing every day (If I have anything to say about it. And I do! I've already asked the universe on your behalf!)
So accept the gifts of the universe and let the abundance flow into your life!
Ed Lester
Abundance Coach
P.S. I have bundles of other resources, gifts and ideas to share with you.
If you like lots of inspiration, ideas and help arriving in your inbox then be sure to subscribe to my abundance newsletter list here.
Of course you're always free to unsubscribe.
If you do choose to stay subscribed, I promise I'll send you just valuable material.
And I'll help you become a true Law of Attraction "Abundance Coach" - In other words, the very best and most authentic and abundant version of yourself.
That's what I do. ;)